Message from District Governor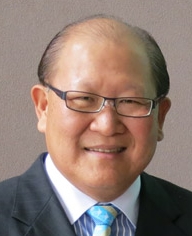 Thank you DIC Chair PP Alex Eow for giving me this opportunity to pen a message to all my fellow Rotarians at the start of this Rotary Year with the Rotary theme "Making a Difference to humanity by what Rotarians have already carried out and will be carrying out". Before I made the bold decision to offer myself as a candidate for the District Governor 2017-18....
Datuk Lee Chuen Wan JP
RI District 3310 Governor 2017-2018
Message From Incoming District Governor Henry Tan
The month of June has arrived. We are just one month away from a new Rotary Year. Here are some gentle reminders to all clubs in our District. Get ready for an exciting year – a year to inspire others...
Henry Tan
RI District 3310 Governor Elect